Live Online-Training: "Situatives Führen"
September 23 – 24 2022 and November 24 – 25 2022
from customised content and methods, 100% client-specific, designed for your company's situation and needs.

from your goal-oriented managers who give your motivated employees confidence, clarity and orientation even and especially in difficult times.

from decades of first-hand experience in conducting seminars, trainings, workshops and consulting services

from a company for leadership training, management training and management development with inspiring and sustainable content and methods

from consulting, planning, training and transfer assurance from a single source
from practice-proven, transfer-oriented workshops and trainings with enthusiastic participant feedbacks

from an international network of renowned and experienced trainers, consultants and coaches with their own thematic focus and expertise

from an international orientation in English, for example in projects with your foreign subsidiaries

from a broad and deep experience in worldwide projects with hundreds of companies, thousands of participants and just as many success stories
In-house trainings | Open seminars | Live online trainings | Keynote and impulse lectures
Situational leadership:
The contemporary and modern leadership approach
Effective staff appraisals
Confident, appreciative, goal-oriented and profitable for all
From employee to manager
How I manage the balancing act
Master Craftman's seminars
Distance or closeness?
Management guidelines and principles
Conflict management - solving tensions constructively
We work project-oriented with you in constant exchange:
Analysis of the actual situation – Definition of objectives – Presentation of the concept –
Implementation of the training courses
Implementation of the training – Control days – Transfer assurance
Open trainings / info seminars
Live Online-Training: "Situatives Führen"
Open seminar: "SITUATIVES FÜHREN", Part 1 (2 days)
Open Seminar: SITUATIVES FÜHREN, Part 2 (Realisation workshop)
Information seminars (10:00 am – 4:00 pm)
Berlin/Potsdam
Nov 04 2022
For you, for your company, for every customer, in every training, we deliver top performance. That is our claim, because your success is our success - and success can be planned!
Many thousands of enthusiastic participants from all sectors: -mechanical engineering - automotive - trade - pharmaceutical companies - research - universities - health care - hospitals - workshops for disabled people - insurance companies - transport and logistics - trade - airlines - banks - Fintec and many more.
Developing goal-oriented leaders who give your motivated and committed employees appreciation, trust, clarity, orientation and responsibility. That is our common goal.
Feedback from participants
"I have experienced many training companies that wanted to 'train' my managers of tomorrow with yesterday's methods. mh stands out from the crowd. The mh approach is transparent and absolutely profitable. A clear recommendation!"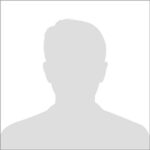 GeschäftsführerHandelskonzern
"This seminar at mh was an eye opener for me! It helped me a lot to develop as a leader."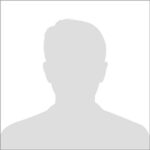 BereichsleiterPharmaunternehmen
"Since I attended mh's trainings, I enjoy leadership – and I have more motivated employees."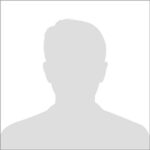 AbteilungsleiterMaschinenbauunternehmen
Approach / Route planning